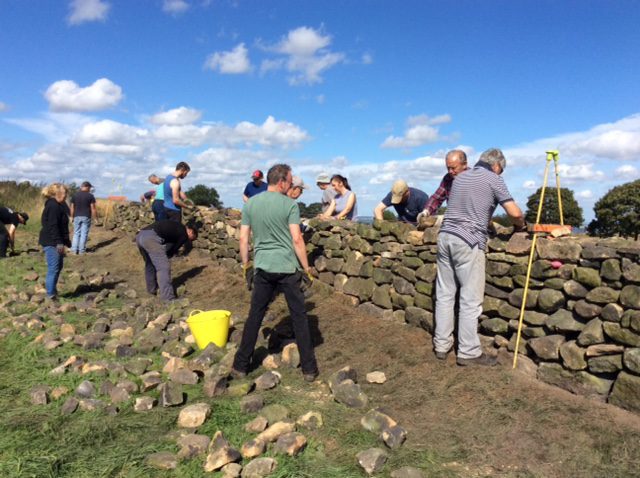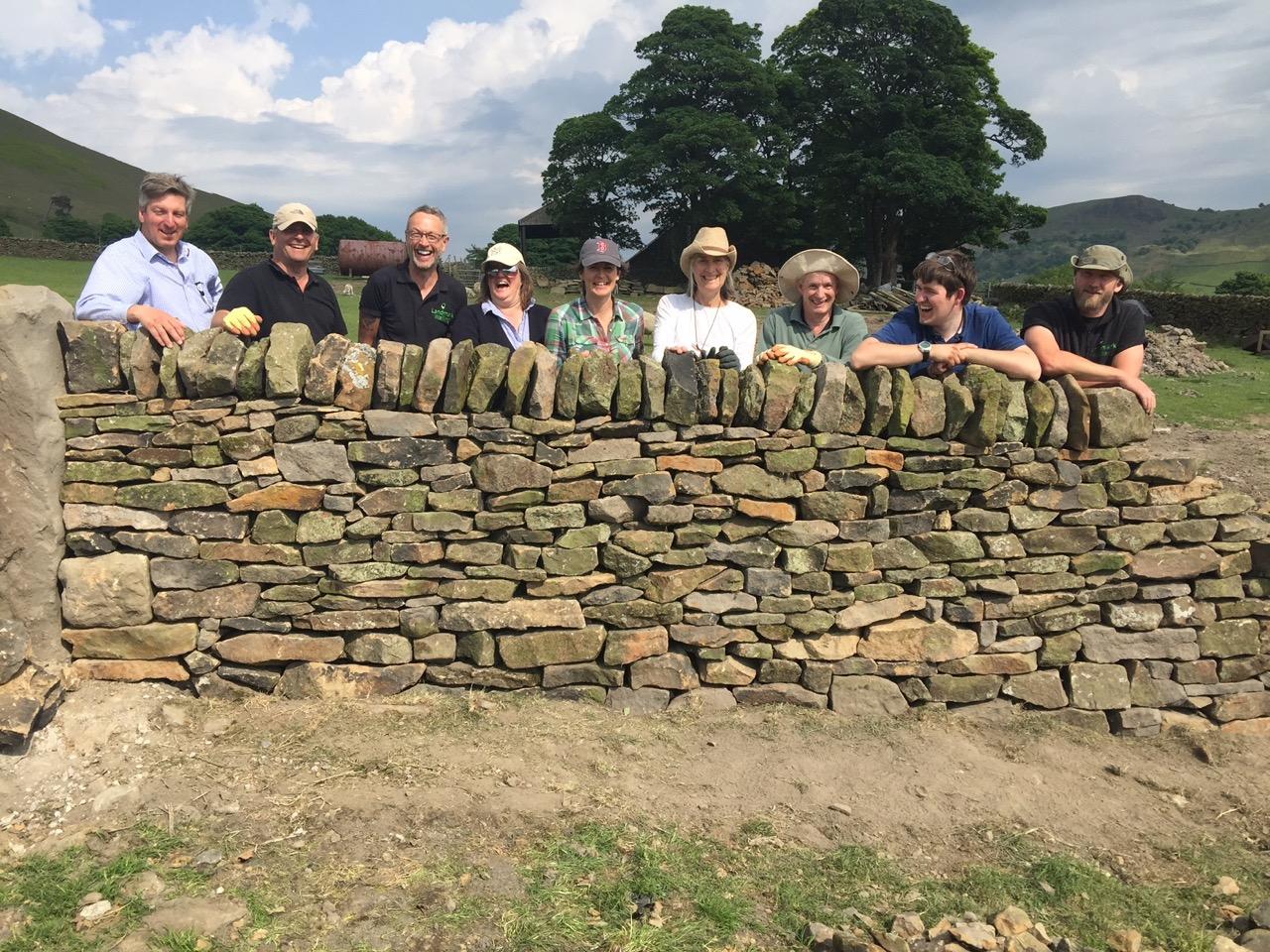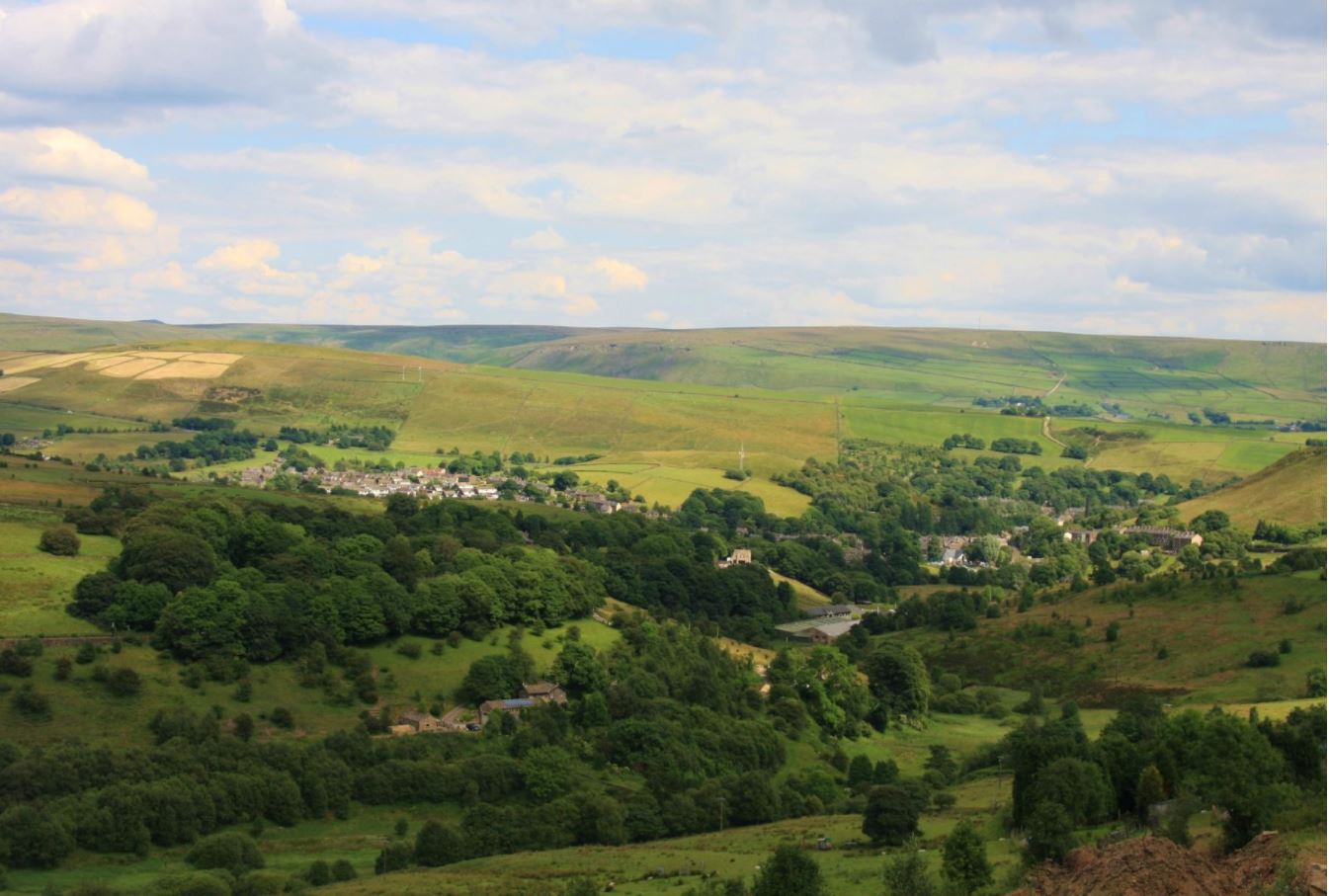 Dry Stone Walling Courses and Experience Days
Would you, your friends or your family enjoy a fun and informal dry stone walling course building a real dry stone wall in a stunning countryside setting?
Get out in the fresh air, be next to nature, and restore an important feature that defines the British landscape.
Delivered by highly qualified craftsmen and instructors, these events span over two days. They are open to all abilities and ages, and involve the rebuilding of a dilapidated dry stone wall. You will learn the basic principles of how to strip out, prepare and restore a traditional dry stone wall to its former glory, a truly exhilarating, tangible and rewarding experience.
Single day group experiences, team building events and bespoke courses are also available.
Stand back at the end of the session, invigorated, and admire your work, a dry stone wall that will last for hundreds of years! 
Complimentary tea, coffee, refreshments and a hearty locally sourced lunch is included.  
The courses are run at various locations and have ample parking, shelter and toilets.
You will be taught by DSWA accredited instructors who are full time experienced dry stone wallers.
Course Reviews
"Carl the tutor and a master at the craft was really excellent, giving advice and instruction and pacing the work carefully. My fears about being "up to it"  were completely unfounded, you can work at your own pace. In our group everyone helped one another which made it a very pleasant day (the weather did help being a lovely sunny day in the Peak District National Park)" - Brian Sept 2016
"Fantastic weekend in a lovely part of the world. Great fun, hard work (but don't let that put you off) and a great group of folk to spend the weekend with. The course is extremely well organised, takes you through the basics and then straight in to the practice of breaking down an old dry stone wall and rebuilding it. There is always great advice and help given, and great locally sourced food provided for a well earned lunch" - David and Helen Oct 2017
"I reckon you have nailed the format for the course, pace was right, the food and refreshments were good and the atmosphere was good" - Manuel Oct 2017
"Massive thanks for the experience! I thought the balance between instruction and space to put into practice what had been taught was just right. I really appreciated that you didn't make it too easy - we had to do a lot of thinking and trying for ourselves (even when it took forever to find the right stone!). The venue was great, and the quality of food was outstanding! It was above and beyond" - Helen April 2018
Searching for the ideal present?
How about a course Gift Voucher?
Course Dates and Prices
Our courses run from April to October at various locations all within the beautiful Peak District National Park
£175 per person for a 2 day course including lunch
Discounts are available for multiple bookings or groups
Sample Menu
Click here to see a sample menu of our delicious locally sourced food
Essential Course Information
Click here for essential course information such as site locations, what to bring, start times, what is included and accommodation.