Due to the recent Corona Virus developments and government advice we have made the decision to suspend our Dry Stone Walling courses until further notice.
We apologise for any disappointment this will cause but believe it to be the right socially responsible decision, even though this an outdoor activity.
As soon as we have information on alternative dates and courses we will be in touch, so we hope to see you in the near future.
All payments made, Landmark Walling gift vouchers, and third party vouchers will remain valid for the course of your choice in the future (hopefully this summer/autumn).
Should you wish to be refunded please let us know and provide your bank details for transfer.
Stay safe and follow NHS advice.
You can still purchase gift vouchers valid for all future courses!
Our courses run from April to October at various locations all within the beautiful Peak District National Park
£175 per person for a 2 day course including lunch
Discounts are available for multiple bookings or groups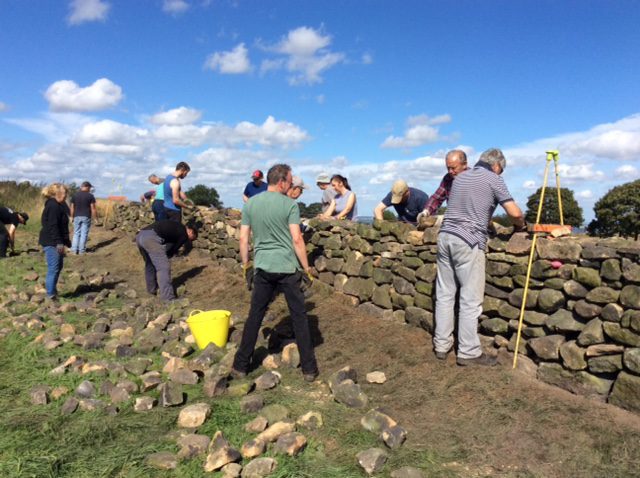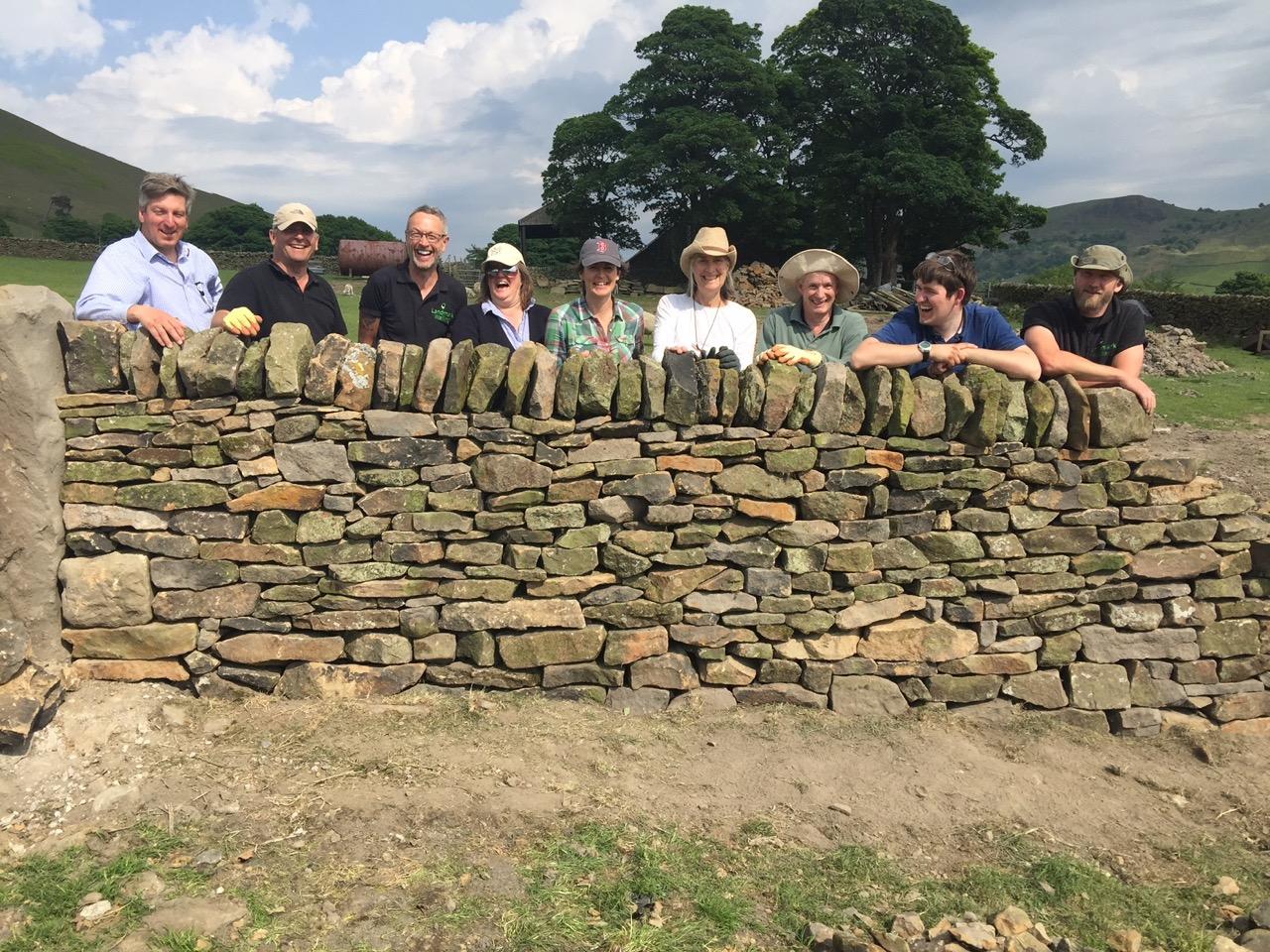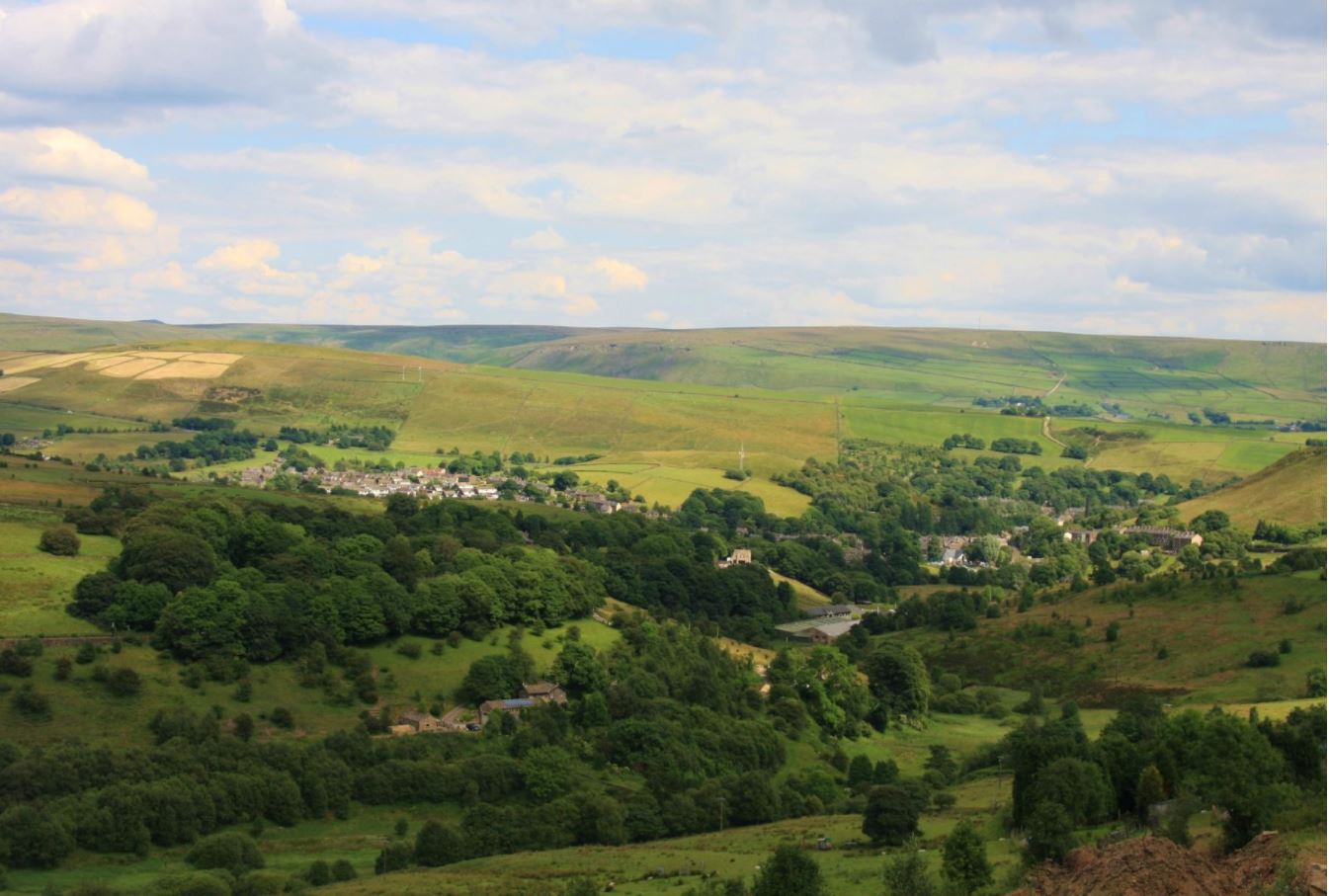 Beginners Dry Stone Walling Courses
Restoring a dry stone wall is a positive and relaxing experience which promotes mindfulness and boosts wellbeing in an inspirational natural environment. 
Would you, your friends or your family enjoy a fun and informal dry stone walling course building a real dry stone wall in a stunning countryside setting?
Get out in the fresh air, be next to nature, and restore an important feature that defines the British landscape.
Delivered by highly qualified craftsmen and instructors, these events span over two days. They are open to all abilities and ages, and involve the rebuilding of a dilapidated dry stone wall. You will learn the basic principles of how to strip out, prepare and restore a traditional dry stone wall to its former glory, a truly exhilarating, tangible and rewarding experience.
Team building events, single day group experiences and bespoke courses are also available.
Stand back at the end of the session, invigorated, and admire your work, a dry stone wall that will last for hundreds of years! 
A complimentary locally sourced hearty lunch, plus tea, coffee and refreshments are included. Menu  
The courses are run at various locations and have ample parking, shelter and toilets.
You will be taught by DSWA accredited instructors who are full time experienced dry stone wallers.

Personalised gift vouchers available - an ideal present.
Reviews
See our outstanding 5 star reviews here
Essential Course Information
Click here for essential course information such as site locations, what to bring, start times, what is included and accommodation.
Sample Menu
Click here to see a sample menu of our delicious locally sourced food