Proud to be working with Wedgwood at RHS Chatsworth 2018
Emergence - designed by Carl Hardman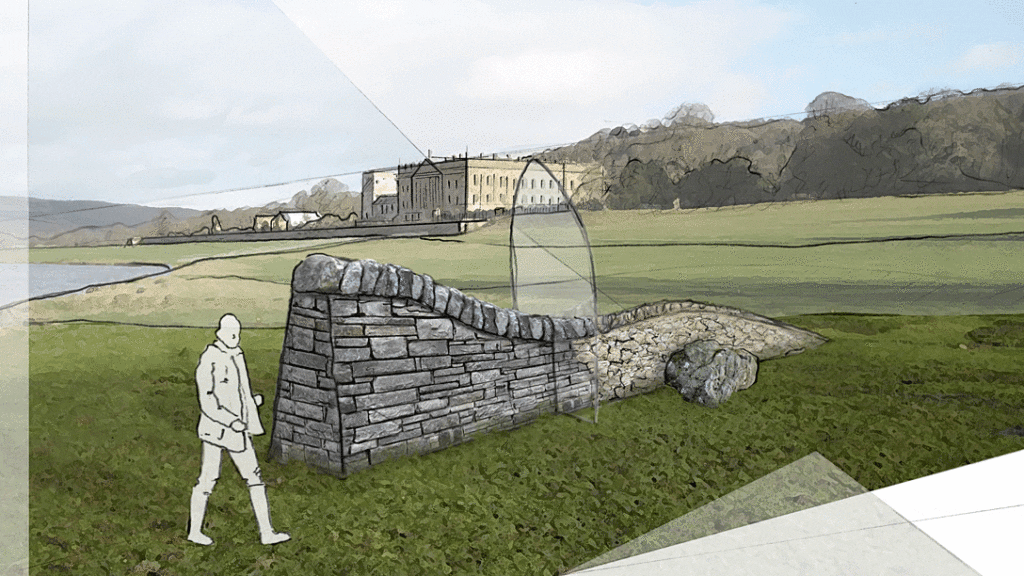 Wedgwood and Chatsworth enjoy a shared history founded in 1778 through Josiah Wedgwood presenting Georgiana, Duchess of Devonshire with a Wedgwood flower pot.
For 2018,  Wedgwood will collaborate with Chatsworth's Head of Gardens and Landscape, Steve Porter and craftsman Carl Hardman of Landmark Walling to celebrate the ancient craft of dry stone walling.
The Emergence installation will rise from the ground as a 'random' field wall in limestone and gently undulate and meander to morph into a masoned and 'manicured' gritstone wall. The interface for the transformation is a large glass panel, inspired by the glass panels of Joseph Paxton's Great Conservatory.
Emergence - The build continues...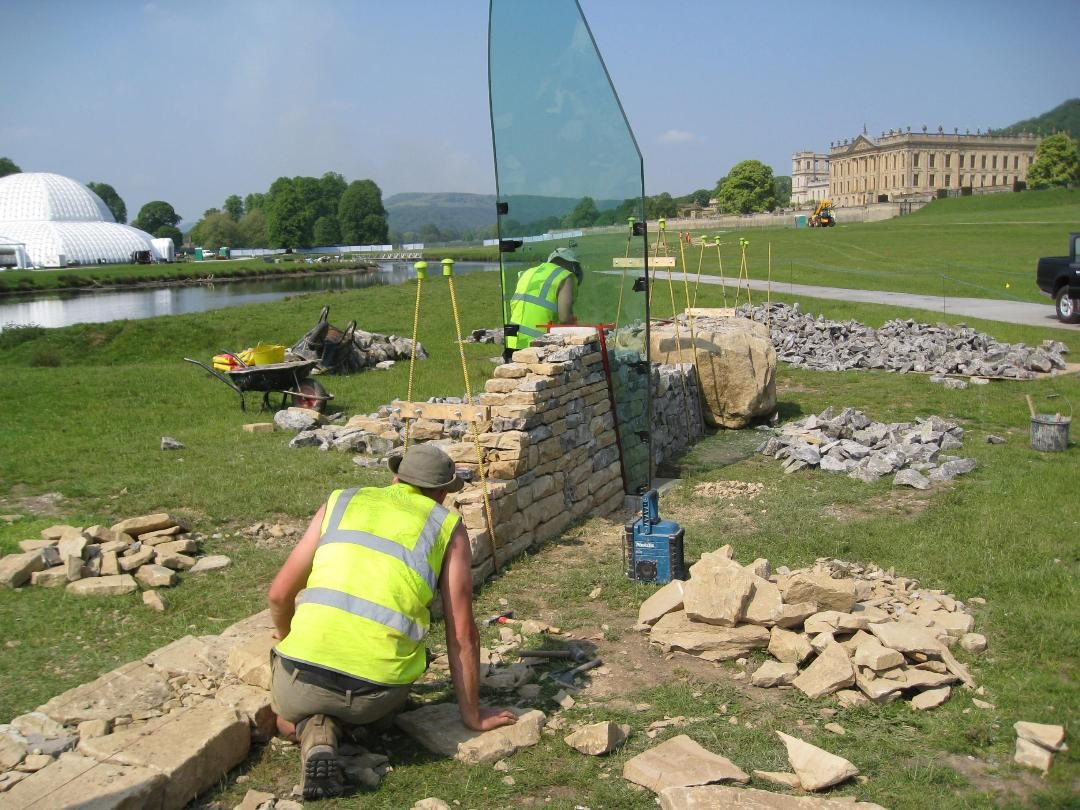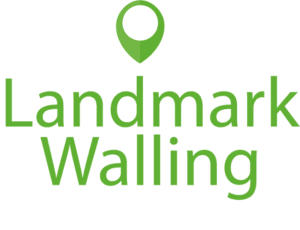 Landmark Walling Ltd have a wide range of skills covering all aspects of the heritage craft of dry stone walling. Working to the highest standards, we undertake a variety of projects including garden walls for private clients, large scale commercial schemes, sculptural and artistic commissions and show pieces at exhibitions and horticultural shows.
As well as our fun and informal dry stone walling courses, we deliver bespoke training and team building to diverse groups providing quality instruction and encouragement from highly qualified tutors.
When undertaking a project we provide specialist consultation enabling us to exceed our clients' expectations.
We are professional members of the Dry Stone Walling Association of Great Britain, The Guild of Master Craftsmen and The Heritage Crafts Association.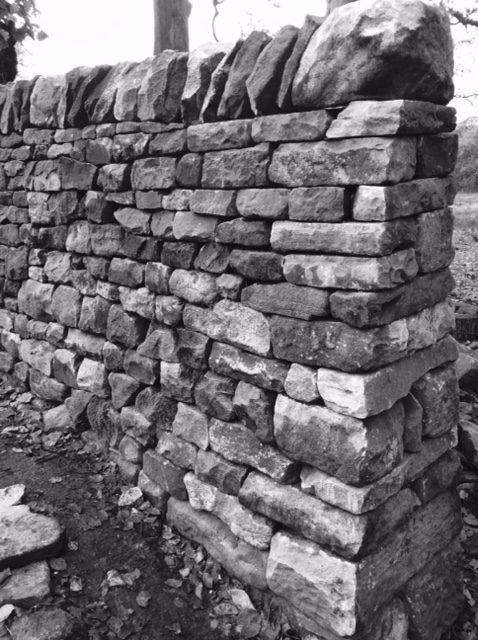 conserve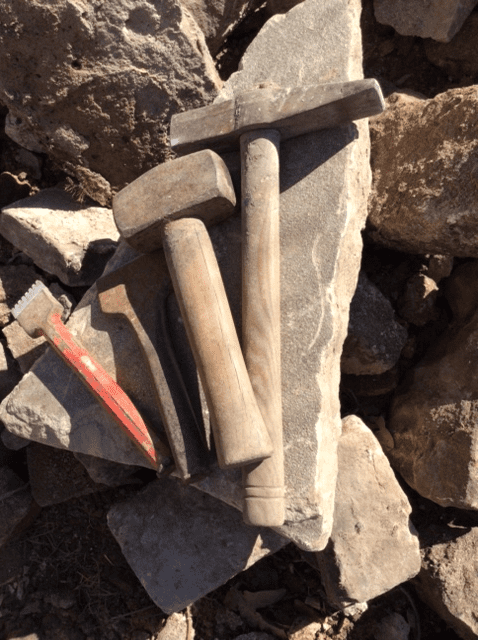 craft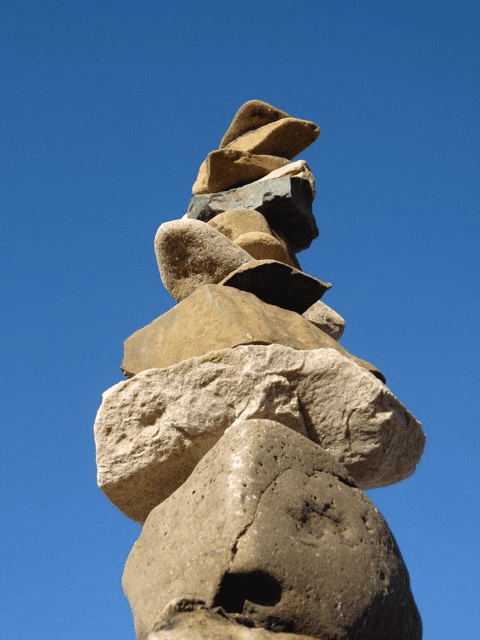 create